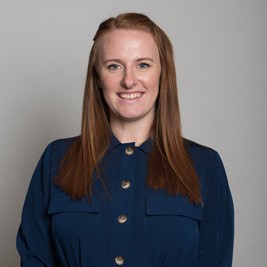 Partner
Chartered Accountant
Farming Specialist
Charities Specialist
Family/Owner Managed Businesses
Audits
Joanne joined Dodd & Co in 2007 after graduating from Lancaster University with a Business Studies degree. She qualified as a Chartered Accountant in 2011 and became a partner in 2021. She manages a portfolio of clients, predominantly made up of charities, not for profit entities and farming businesses.
Joanne provides advice to charities in all aspects of their life cycle, from registering and structuring the charity appropriately, routine compliance in the areas of accounts, VAT, tax and independent examination/audit, through to planning exit strategies and winding up.
As well as her work with the third sector, Joanne also manages a wide range of farming businesses providing expert advice regarding efficient bookkeeping systems, year end accounts and obtaining maximum tax relief.
A proud Wigton girl Joanne can regularly be found getting involved in any community fun from carnivals to bake sales (although on the latter she'd rather do the buying than the baking!)