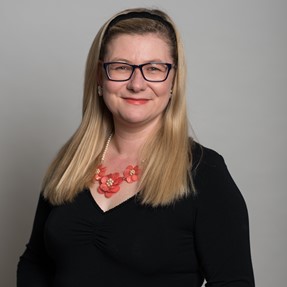 Tax Manager
Chartered Tax Adviser
Corporation Tax
Employment Tax
Kathryn is a chartered tax adviser (ATT and CTA qualified). 
She trained in tax in Carlisle before spending 10 years working in her native Newcastle. She returned to Carlisle when she joined Dodd & Co in 2014. Kathryn specialises in corporation tax, including R&D, company restructuring and share incentives, and enjoys "getting things done"!
In her spare time Kathryn enjoys painting and drawing, going to art classes and exhibitions, and her guilty secret is burying her nose in a good vampire/supernatural novel!