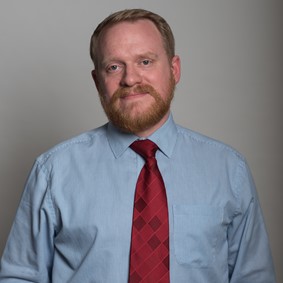 IT Manager
1st Line IT Support
Internal Systems Maintenance
Software Maintenance
Hardware Maintenance
Michael joined Dodd & Co in 2008 after leaving the Royal Air Force where he spent 6 years as an 'Electronics and IT Technician'.
Michael's overall responsibility at Dodd & Co is to ensure the internal IT Systems across all the sites are maintained and working as intended. He ensures both the hardware and applications used by the staff are running at full capacity so our service to the clients is secure and not interrupted, and is of the highest quality and standard.
When he isn't keeping us all up and running on the systems, Michael is a keen cyclist, cycling to and from work most days (and most weathers!) and has recently began pushing himself further into running.