Dodd Wealthcare are delighted to announce the appointment of their new Independent Financial Adviser, Sarah Jackson, after completing her Level 4 Diploma in Regulated Financial Planning.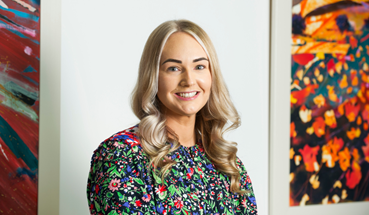 Sarah joined Dodd Wealthcare in 2017, after a short period experiencing life in Australia.  She returned home with the determination to push her career to the next level and with the ambition to become an IFA.  Beginning her career with Dodd Wealthcare as a Wealthcare Planning Assistant, Sarah committed to her self-study revision materials, whilst receiving mentoring support from Dodd Wealthcare Director and Partner of Dodd & Co, Nathan Glaister. With 20 years' experience himself, Nathan was able to support Sarah throughout her studies. Sarah went on to pass her final exam in 2020.
Previously, Sarah had spent time working in the banking sector, providing her with a solid foundation from which to progress her career in the financial services industry. Her background and keen approach to help clients get on track with the best routes to plan for their future is what drives Sarah to provide a tailored, quality service.
Sarah said "I initially started out at a different firm and hadn't considered any qualifications on offer in my role. It wasn't until I went travelling, after meeting various people who had already hugely challenged themselves, speaking multiple languages and reaching other milestone achievements in their careers, that I realised I wanted to push and challenge myself more and to move out of my comfort zone. I decided that I wanted to progress from a paraplanning role into a more client facing role. I started my qualifications shortly after with Dodd Wealthcare. My advice to anybody looking to start a qualification in their profession, would be to never stop challenging yourself. If you are thinking about it, just do it - you won't regret it!"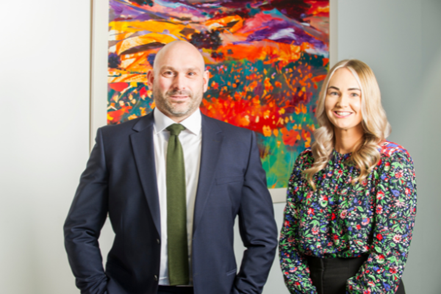 Nathan Glaister commented "The firm ethos has always been to provide excellent client service, whilst being able to offer fantastic career opportunities for our team, across both Dodd & Co and Dodd Wealthcare. Sarah worked incredibly hard throughout her studies, alongside working full time, to get to where she wanted to be.  Her dedication is testament to her commitment to provide excellent client care.  We are so proud of what Sarah has achieved and look forward to continuing to support her throughout her IFA journey".
Dodd & Co and Dodd Wealthcare are passionate about training and developing their team in the qualifications, skills, knowledge and attitudes needed to access the full potential of each individual employee, whatever route they would like to take in their career. Many have been part of the team since leaving school, completing qualifications with the firm, and going on to become managers and partners.
For more details on Dodd & Co's training opportunities, visit our training page here.